Dapol ND128G A4 pacific, 60005 SIR CHARLES NEWTON, TMC weathered, DCC fitted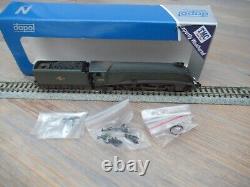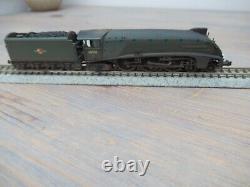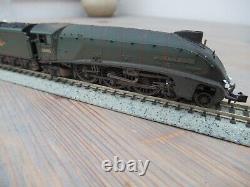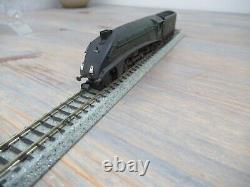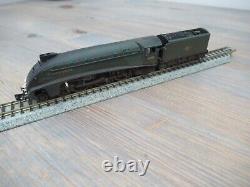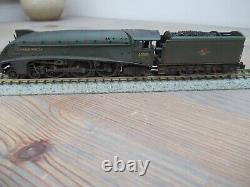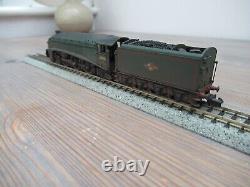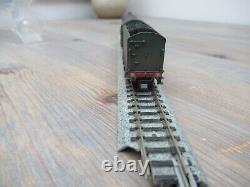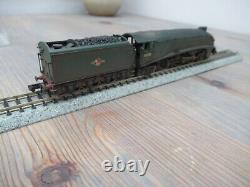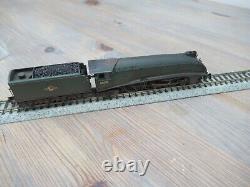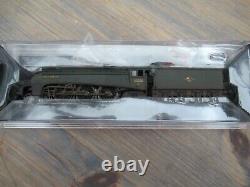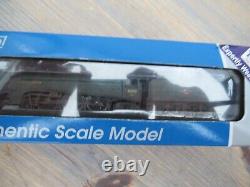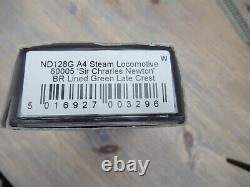 Now I'm retiring my N-gauge East Coast Main Line layout I'm thinning out my vast overstock of large steam engines. Dapol ND128G Gresley A4 Pacific, BR green livery with late crest, double chimney and non - corridoor tender. Bought new from TMC as "TMC Weathered". At that time it had an incorrect corridoor tender (the prototype was a Gateshead loco and never ran with one).
I obtained a correct non-corridoor tender body, exchanged it and sent the loco back to TMC for the replacement tender to be weathered by them to match the loco. As a result this loco could well be unique as a correct factory-weathered 60005. DCC fitted, address reset to 03. Tested immediately prior to photography.
In original box with spare traction tyres and bag of bits.

---